Nerdroom21 is a unique store located in Värmland, Forshaga, just outside Karlstad, Sweden. Our store is a sanctuary for lovers of steampunk, metal artwork, and pop art. We specialize in high-quality handmade artworks that express your nerdy side.
We take pride in offering a wide range of products, from captivating steampunk creations to eye-catching pop art posters and exclusive Lego earrings. Every product we stock is carefully selected or created with creativity and passion.
We are constantly inspired and continuously create new, unique creations to satisfy our customers needs and interests.
Explore our website and don't hesitate to contact us if you have any questions.
Thank You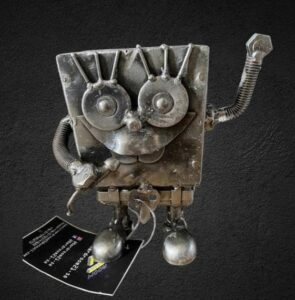 Upcoming events
---
NEW PRODUCTS!
New products in pop art screen-printed
t-shirts are now available!!!
These t-shirts are made from TC fabric, a blend of 35% cotton and 65% polyester. TC fabric combines the benefits of natural cotton with synthetic fibers. It doesn't shrink, lose its shape, and can be easily machine-washed, making it very easy to maintain.
These t-shirts are available in sizes S, M, L, XL och XXL offering high quality.
Available at our store, website and events.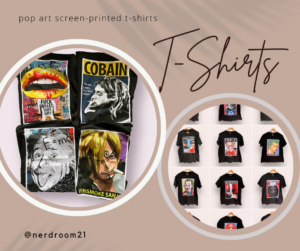 OUR POPULAR METAL MONSTERS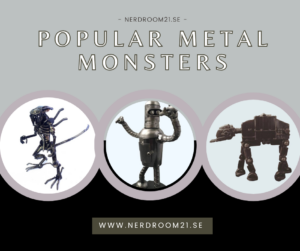 ---